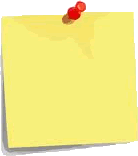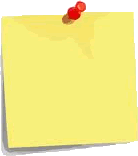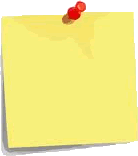 Current news/events..
Past Players
Famous past players of Gravesham Primary Schools include:
- Andy Hessenthaler (ex Riverview) played for Watford/Gillingham
- Austin Berkley (ex Our Lady of Hartley) played for Swindon/Shrewsbury
- John Akinde (ex Whitehill) Ebbsfleet,Bristol City,Barnet, Lincoln.
- Luke Moore (Ex Shears Green) moved from Ebbsfleet to AFC WImbledon
- Andrew Cave-Brown (ex Whitehill) played at Norwich and Leyton Orient
- Jimmy Jackson (ex Cobham) captained Gravesend and Northfleet
- Kelvin Arterton (ex Riverview) was England U18 'keeper in mid 90's
- Luke Freeman (Ex Our lady of Hartley) (Bristol City,Gillingham,Arsenal,Stevenage,QPR.)
- Matthew Fry (ex Cobham) West Ham,Charlton,Dartford.
-Andy Pugh (ex Riverview).Welling Cambridge Utd,Dartford.
-Ben Francis.(ex Riverview.) Dartford.James O'Halloran (Culverstone,England Schools U18.)
Jon Wallis (ex Cobham.) Gillingham,Hereford,Dover,Dartford.
England Schools U18.

Squad 2018/19....Fixtures/Results under EVENTS heading........Harry Britten, Toby Johnson, Max Ferdinand.(Shears Green.)
Charlie James,Ben Dumpleton,Arran Khun Khun,Arjun Khun Khun.(Cobham.) Ellis Bance,Sam Osborn.(Convent Prep.)
David Adeyemi, Aderinsona Taiwo.(St John's) Jack Millen,Ashvir Banwait,Elliott Wells (I.Rise.) Luke Bowyer,Alfie Blowers-Wright.
(Kings Farm.) Sam Corps. (Shorne) Gabriel Mackley,Jason Cook.(Holy Trinity.) Isaac Jackson.(St Botolph's.)
Zane Rayfield.(Riverview.) Paddy Flynn.(O.L.Hartley.) Milo-Carnegie Jones.(Steephill.) Jack Samuels.(Vigo.)

Current news/events...
©
All images and text is copyright 'Peter Hughes' and 'Gravesham Schools' Primary Football Association'- Website designed and created by Joss Woodhead