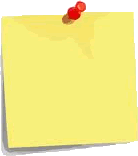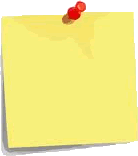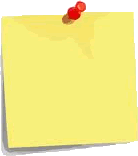 Current news/events..
Past Players
Famous past players of Gravesham Primary Schools include:
- Andy Hessenthaler (ex Riverview) played for Watford/Gillingham
- Austin Berkley (ex Our Lady of Hartley) played for Swindon/Shrewsbury
- John Akinde (ex Whitehill) Ebbsfleet,Bristol City,Barnet, Lincoln.
- Luke Moore (Ex Shears Green) moved from Ebbsfleet to AFC WImbledon
- Andrew Cave-Brown (ex Whitehill) played at Norwich and Leyton Orient
- Jimmy Jackson (ex Cobham) captained Gravesend and Northfleet
- Kelvin Arterton (ex Riverview) was England U18 'keeper in mid 90's
- Luke Freeman (Ex Our lady of Hartley) (Bristol City,Gillingham,Arsenal,Stevenage,QPR.)
- Matthew Fry (ex Cobham) West Ham,Charlton,Dartford.
-Andy Pugh (ex Riverview).Welling Cambridge Utd,Dartford.
-Ben Francis.(ex Riverview.) Dartford.James O'Halloran (Culverstone,England Schools U18.)
Jon Wallis (ex Cobham.) Gillingham,Hereford,Dover,Dartford.
England Schools U18. Luke Freeman( EX Hartley.) and Fikayo Tomori (ex Riverview.)
both made Premier League debuts in 2019.


Squads 2019/20....Fixtures/Results under EVENTS heading...

Alex Matucha. ( Whitehill.) Timi Johnson, Oliver Lineham. (Shears Green.)
Aston Freeman, Rudi Robinson, Rhys Sherwin. (Riverview.) Ty Hopkins,
Toby Atkinson. (Shorne.) Cian Vesey. ( St Joseph's, N'fleet.) Kaidon Cobey.
( Tymberwood.) Zac Donnell, Reece Osborn,, Charlie Young,William English.
(Hartley.) Lewis Marsh, Calum O'Donnell. ( New Ash Green.) Daniel Awani.
( Holy Trinity.) Theo Ferrara, Freddie Warman. ( Cobham.) Ty Benton (Culverstone.)
Vinnie Deadman. ( Kings Farm.) Freddie Luckett, Ronnie Johnson. (Meopham.)
Charlie Deadman. ( Cecil Road.)

GIRLS U11 squad.: Gracie Connor. ( Cobham.) Amber Shepherd-Elvy, Ellie
Stirling. ( Copperfield.) Julia Kaczmarek. ( Higham.) Summer Eastwood, Chloe
Jackson. ( Riverview.) Tegan Akers, Lottie Kelk. ( Shears Green.) Neave Devlin,
Lilly-Ella Amos, Cicely Smith. ( Shorne.) Rihanna Sarpong.( St Joseph's N'fleet.)

Current news/events...
©
All images and text is copyright 'Peter Hughes' and 'Gravesham Schools' Primary Football Association'- Website designed and created by Joss Woodhead