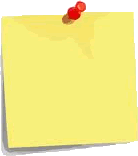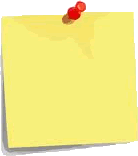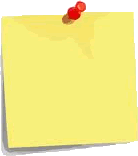 Current news/events..
Past Players
Famous past players of Gravesham Primary Schools include:
- Andy Hessenthaler (ex Riverview) played for Watford/Gillingham
- Austin Berkley (ex Our Lady of Hartley) played for Swindon/Shrewsbury
- John Akinde (ex Whitehill) Ebbsfleet,Bristol City,Barnet, Lincoln.
- Luke Moore (Ex Shears Green) moved from Ebbsfleet to AFC WImbledon
- Andrew Cave-Brown (ex Whitehill) played at Norwich and Leyton Orient
- Jimmy Jackson (ex Cobham) captained Gravesend and Northfleet
- Kelvin Arterton (ex Riverview) was England U18 'keeper in mid 90's
- Luke Freeman (Ex Our lady of Hartley) (Bristol City,Gillingham,Arsenal,Stevenage,QPR.)
- Matthew Fry (ex Cobham) West Ham,Charlton,Dartford.
-Andy Pugh (ex Riverview).Welling Cambridge Utd,Dartford.
-Ben Francis.(ex Riverview.) Dartford.James O'Halloran (Culverstone,England Schools U18.)
Jon Wallis (ex Cobham.) Gillingham,Hereford,Dover,Dartford.
England Schools U18. Luke Freeman( EX Hartley.) and Fikayo Tomori (ex Riverview.)
both made Premier League debuts in 2019.


Squads 2020-21....Fixtures:



Fixtures 2020/21
September.
26th Schools 7's at Riverview

October.
3rd v Greenwich (H) A team. v West kent (H) B team.
10th v Orpington (A)
17th v West Kent (H)
31st Gills shield Rd 1

November.
7th District 7's at Thamesmead FC
14th v Bexley (A)
21st v Shepway (H) Kent Cup Rd 1
28th Gills shield Rd 2

December.
5th v Brighton (H)
12th v BSA (A)

January.
9th v Dartford (H)
16th
23rd Gills shield Rd 3
30th League play off date

February.
6th Kent Cup Rd 2
13th League semi final date
20th Gills shield semi-final
27th Kent Cup semi-final.

March.
6th
13th
20th
27th Schols 7's at Riverview.
Current news/events...
©
All images and text is copyright 'Peter Hughes' and 'Gravesham Schools' Primary Football Association'- Website designed and created by Joss Woodhead