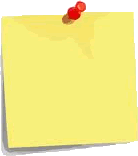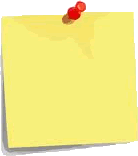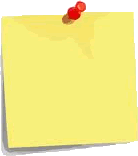 Current news/events..
Past Players
Famous past players of Gravesham Primary Schools include:
- Andy Hessenthaler (ex Riverview) played for Watford/Gillingham
- Austin Berkley (ex Our Lady of Hartley) played for Swindon/Shrewsbury
- John Akinde (ex Whitehill) Ebbsfleet,Bristol City,Barnet.
- Luke Moore (Ex Shears Green) moved from Ebbsfleet to AFC WImbledon
- Andrew Cave-Brown (ex Whitehill) played at Norwich and Leyton Orient
- Jimmy Jackson (ex Cobham) captained Gravesend and Northfleet
- Kelvin Arterton (ex Riverview) was England U18 'keeper in mid 90's
- Luke Freeman (Ex Our lady of Hartley) (Bristol City,Gillingham,Arsenal,Stevenage,QPR.)
- Matthew Fry (ex Cobham) West Ham,Charlton,Dartford.
-Andy Pugh (ex Riverview).Welling Cambridge Utd,Dartford.
-Ben Francis.(ex Riverview.) Dartford.James O'Halloran (Culverstone,England Schools U18.)
Jon Wallis (ex Cobham.) Gillingham,Hereford,Dover,Dartford.
England Schools U18.
Squad 2017/18.
Keagan Horlock,Caleb Amazu.(Shorne.)Jimi Adesanya,James Horri(Steephill.)
Riston Nkounkou.(Kings Farm.) Ben Clark,Scarlett Cofi.(Cobham.) Hugo Taylor,
Dylan Blakely.(Holy Trinity.) Christopher Swift, Finlay Giles,Wesley Scudder.(S.Green.)
Dylan Morris, Harrison Dean.(Meopham.) George Bamgboye,Taye Akinde-Piper,John Umar,
(St John's) Jack Thomas.(Cecil Rd.) Harjeevan Benning.(Culverstone.) Carlvin Olale.
(Tymberwood.) Vinny Bain.(Istead Rise.) Max Landless.(Singlewell.)

Current news/events...
©
All images and text is copyright 'Peter Hughes' and 'Gravesham Schools' Primary Football Association'- Website designed and created by Joss Woodhead