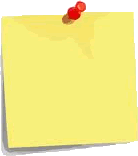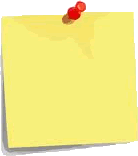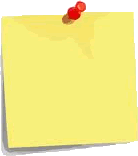 Current news/events..

District Players
The team has only had three main managers since its formation in the early 60's. Ron Cook (Westcourt primary school) managed the side to begin with, playing most of their games at Westcourt school. He was succeeded by Robin Devenish, who in a very successful spell won the Kent Primary Cup in successive years in the mid 70's. Robin left the area then, and was succeeded by Peter Hughes, who holds the post to the present day. Peter has been helped along the way by John Lyons, Jason Owen, and Mike Fotheringham. After Westcourt the team played at Shears Green and Riverview for a short time, but since 1985 has made Holy Trinity school its spiritual home. Ken Shand was our referee for home games for many years.

A squad of 25 make up the teams each year, drawn from trials held in mid-September. They participate in the Kent Primary Premiership,Kent Primary Championship, Kent Primary Cup,and Gills Shield. Over the years success has been achieved in most of these, but the highlight of all would be becoming the first Kent side to lift The Southern Counties Cup at Palmer Park, Reading in 1995. A late goal from Ben Stunt (Whitehill Junior) gave the team a 1-0 victory over Gloucester Primary Schools. The team also reached the final in 2010/11, losing a very close game 2-1 to St Albans Primary Schools.In 2013/14 we ran two teams for the first time.

FIXTURES 2017/18
September.
30th.Schools 7's at Riverview Junior.

October.
3rd Parents/Players meeting at
Riverview Junior School 7.15pm.

7th. v West kent.(A) B team.(L). 1-4 (L)

14th. v Orpington.(H).A team.(L).2-1 (W)

21st. v West Kent.(A) A team.(L).1-1
v Bexley.(H) B team.(L). 0-8 (L)

28th.District 7's at Thamesmead Town F.C.
KENT CHAMPIONS!!
November
4th
v Shepway.(A) B team.(L).1-4 (W)

11th.v Bexley.(H).A team.(L). 2-2
v Orpington.(H) B team.(L). 0-3 (L)
18th.

25th.v Medway.(H).A team.Kent Cup.Rd 1.
v Dartford (A).B team.Ch'ship Cup Rd 1.

December

2nd.Barking/Dagenham (A) B team
Gills Shield Rd 2. A team.
v Wandsworth (A)

9th.v Brighton (A).A team.(L).
BSA.(A) B team.(L).

16th.v BSA.(H) A team.(L).
v Bexley (A) B team.
January
6th.v Dartford.(A).A team.(L).
v Dartford.(H).B team.(L).
13th

20th

27th.

February
3rd.

10th..

17th.

24th.


March
3rd.SE England County 7's finals
Sporting Thamesmead FC.

10th.

17th

24th

31st
April.
©
All images and text is copyright 'Peter Hughes' and 'Gravesham Schools' Primary Football Association'- Website designed and created by Joss Woodhead